Get your Social Enterprise Insurance from a certified social enterprise
At WRS Insurance Brokers we understand the challenges social enterprises face as we're a certified social enterprise ourselves.
For more than four decades, we've been providing charity insurance and supporting a wide range of other third sector organisations with their insurance needs, so we're well placed to help advise you on the best insurance for social enterprises like yours.
What insurance do social enterprises need?
While each social enterprises' insurance needs can vary greatly, depending on the nature of their activities, typical insurance cover can include:
Public liability insurance for social enterprises – Having the right public liability insurance is critical in protecting your organisation from unforeseen incidents which could result in costly compensation payments to third parties.
Employers' Liability Insurance – If you employ staff you are required by law to have employers' liability insurance.
Professional indemnity insurance – Cover for legal fees, compensation costs and expenses if advice given by your organisation is seen to have had a negative financial impact on your clients.
Directors and Officers Liability Insurance – Helping to provide protection for liability claims arising from actions taken by a Director or Officer, if they have acted lawfully and with a duty of care.
Volunteers – Your organisation may also benefit from the support of volunteers. If so, it's important to make sure you have appropriate cover in place in case they are injured when undertaking activities on your behalf.
If your social enterprise has service users or provides activities for vulnerable individuals our experienced team will be able to provide you with advice on any specialist insurance cover you may also need.
Why should social enterprises choose WRS?
As a business with a strong social conscience, we're passionate about helping support the work of organisations that make a difference. Our expert team have helped many social enterprises get the peace of mind insurance protection they need so that they can focus their efforts on achieving their social ambitions.
We pride ourselves on offering a personal, bespoke service and offer face-to-face visits to clients, where required. This helps us to truly understand the nature and demands of the work you do.
We're proudly part of the Benefact Group, which is owned by one of the UK's leading grant-making charities the Benefact Trust.
Benefact Group are a diverse family of specialist financial services businesses, driven by our shared ambition to do right by our customers and united by a common purpose to give all available profits to charity and good causes.
We have donated over £100 million since 2016. Giving our profits to good causes means we are motivated by something far greater than the need to satisfy shareholders' returns, allowing a focus on the highest levels of customer service and satisfaction.
We build long-term relationships with our clients and have excellent retention rates because of our focus on getting the right cover for each client rather than offering a one-size fits all solution.
If you're a fellow member of Social Enterprise UK and looking for impartial advice on the types and level of cover you need for your organisation, get in touch to request a free no obligation quote today.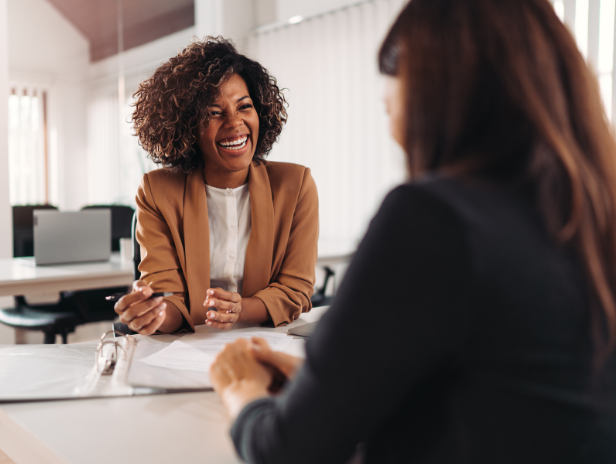 Speak to our specialists today
Get in touch with our team today – we'll take the time to discuss your needs so we can understand the risks you face, and we'll help you get the right social enterprise insurance quote for your organisation.
See what people have to say about us
WRS Insurance have been dealing with our insurance since the start of the charity so have really been with us throughout the whole journey. What has been amazing for me is the real personal approach that's taken. They really want to understand whop we are as a charity, the services we deliver and how they can help in the best way they can. Having a dedicated account manager to be able to talk through issues and make sure we had the cover we needed was absolutely vital. I think it's important for charities like ours to know that we're working with an insurance company that has such good ethical values.
Sarah Green
Chief Executive, The Katie Piper Foundation