Get expert advice from an experienced trustee indemnity insurance broker
WRS Insurance Brokers are specialists in charity insurance and can help charities get the protection that their trustees need and deserve. We work closely with the UK's leading specialist trustee liability insurance companies who understand the charity market and can provide trustee indemnity insurance with limits from £100,000 to £5 million, for both past and present trustees.
The duties and responsibilities of charity trustee liability are summarised in publication CC3 produced by the Charity Commission of England and Wales.
Expert advice and impartial support
Hundreds of charities and not-for-profits across the UK, of all sizes, trust us to offer them the impartial advice about trustee indemnity insurance that they need. We offer our clients face-to-face vists, where needed, so we can fully understand your needs and the risks you may face.
We build long-term relationships with our clients and pride ourselves on offering an expert, friendly service that is second-to-none.
Helping you find the best trustee indemnity insurance
Our experienced charity insurance team are passionate about the charity sector. Our own directors have many years' experience as trustees, so we understand that the risks charities face can be incredibly varied and ever-evolving.
Anyone considering taking up the role of a charity trustee must be aware of their legal duties, responsibilities and potential liability. Your trustees do incredible work, we're here to help ensure they're protected by appropriate charity trustee indemnity insurance.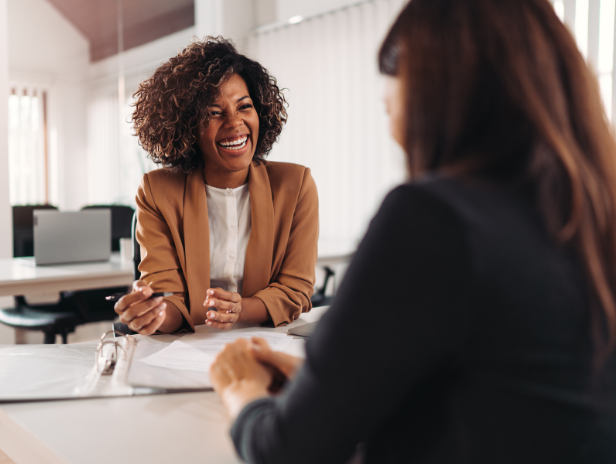 Speak to our specialists today
Get in touch with our charity insurance team today to discuss your needs. We'll take the time to understand the risks you face and help you get the right insurance quote for your organisation.
Trustees of incorporated charities
If you are a trustee of an incorporated charity, you are treated in a comparable way to the company director and are generally not liable for the charity debts.
However, this may not be the case where a trustee has allowed the charity to continue to trade or incur credit and losses when it was clear that the charity could not avoid insolvency. The actual knowledge, skill and experience of the charity trustee will be considered. So, a higher standard of care will be applied to a professional trustee, such as a lawyer and accountant, than to a non-professional trustee.
If you are a trustee of an unincorporated charity you are at much greater risk of personal liability. Unincorporated charities have no separate legal personality and so the trustee will have contracted in their own name. Although a charity trustee will often be entitled to be indemnified out of the assets of the charity, the indemnity will be worthless if the charity is impecunious. Contractual provisions which seek to limit trustee liability to the value of the charity assets are generally effective but will not extend to liabilities incurred other than by contract.
See what people have to say about us
I have always found everyone at WRS Insurance extremely helpful and I am delighted with the service they provide. They are very knowledgeable about the third sector generally and took the time to come and understand our business to make sure we got the policy which best suited our particular, diverse needs.

They are very good at getting claims resolved quickly and are all-round nice people to deal with – very friendly and very enthusiastic. WRS always seem to be looking out for our best interests.
Richard Beard
Chief Executive, The Jericho Foundation