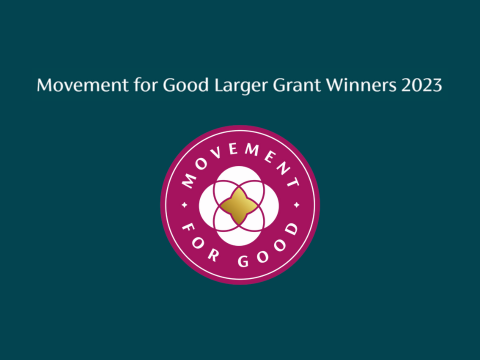 As part of the Movement for Good Awards, WRS and Benefact Group have donated over £480,000 to charitable causes leading the change in key sectors across the UK and Ireland.
Six charities working to reduce the impact of climate change have been awarded £143,000, while six working in education and skills have received £108,100. A further £165,500 has been donated to six causes operating in heritage and arts, and £66,000 has been given to four charities in the rural and community sector.
The awards are designed to help charities make a real difference in their communities. More than 900 charities applied for the funding which is being put towards the advancement of education and skills, rural and community development, heritage, arts and culture, and climate change and environment. The winning projects were selected against four criteria: impact and effectiveness, sustainability, innovation, and care and compassion.
WRS are thrilled to announce that The Association of Charitable Organisations is set to benefit from a donation of £21,000.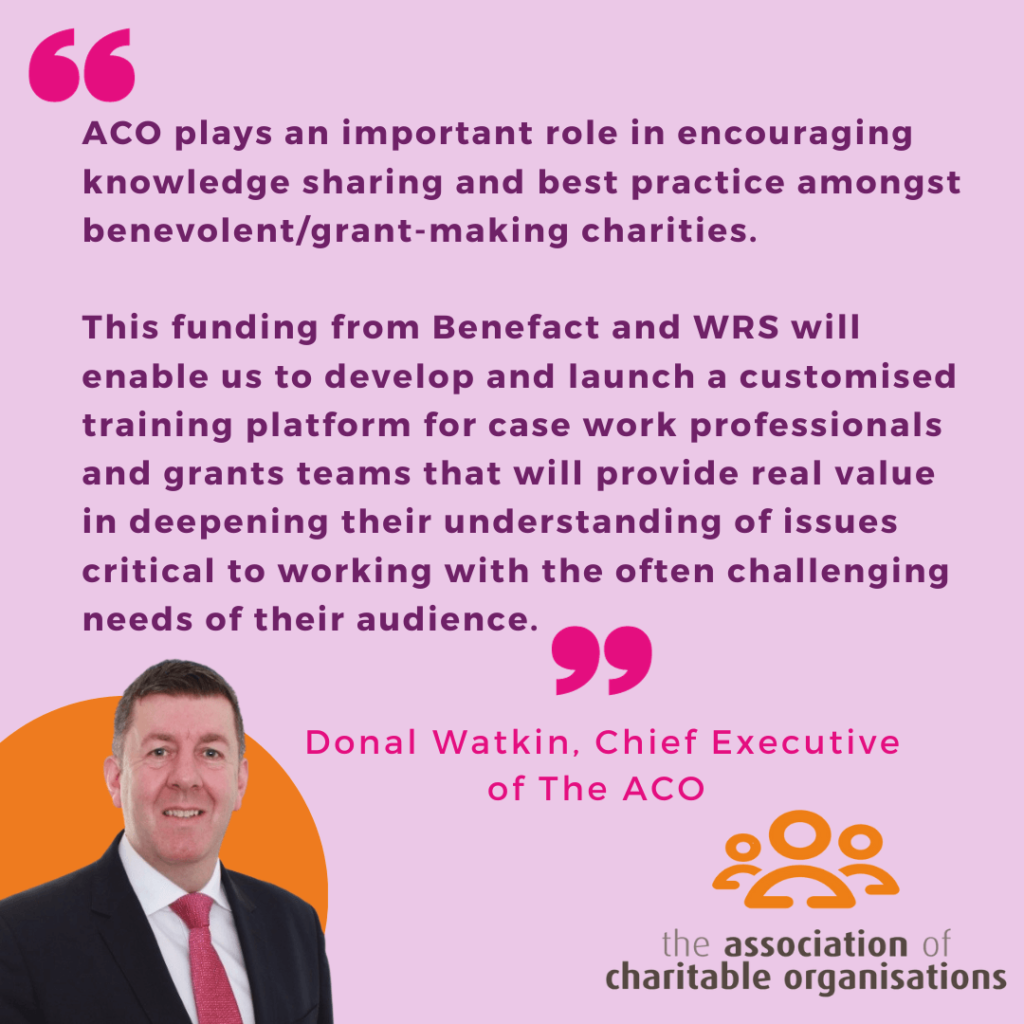 The Movement for Good Awards large grants provide charities with flexible funding that can be used within three years and for a blend of capital and running costs for their projects.
Mark Hews, Group Chief Executive of Benefact Group, said: "Benefact Group is a family of award-winning companies and the third largest corporate donor to charity in the UK. We are delighted to be able to announce another series of transformational grants and are grateful to all our supporters, including the customers of the trusted insurer, Ecclesiastical, and the boutique responsible and sustainable asset manager, EdenTree. On behalf of the new beneficiaries announced today, we offer them our sincere thanks – whether they realise it or not, they are transforming lives.
Benefact Group understands the importance of longer-term funding for charities, especially when trying to bring ambitious new ideas to life and get larger transformative projects off the ground. Through our large grants, we are actively championing innovation, giving charities the backing they need to propel their plans forward and turn creative ideas into practical solutions that benefit society. Owned by a charity ourselves, charitable giving is at the heart of what we do and all of our available profits go to good causes."
Benefact Group has donated over £200million to charitable causes since 2014 and has been recognised as the third biggest corporate giver in the UK1. The organisation aims to reach £250million in donations by 2025.
Movement for Good is funded by EIO plc, part of the Benefact Group.
Winning charities across the UK and Ireland:
Greener and Cleaner
Heal Rewilding
Wildfowl and Wetlands Trust
Forum for the Future
InterClimate Trust
St Matthews Church, Bristol
Passage 2000
National Centre for Youth Mental Health CLG
Child Bereavement UK
The Association of Charitable Organisations
Transaid Worldwide Services Ltd
The Country Trust
Real Care Ltd
The Daniel Spargo Mabbs Foundation
Brilliant Communities (Community Interest Company)
The Black Swimming Association
A Sense of Cork Mid-Summer Arts Festival Ltd
Kids' Own Publishing Partnership Ltd
Historic Royal Palaces
The Shakespeare Birthplace Trust
The Historic England Foundation
The English Heritage Trust
About WRS Insurance Brokers
WRS are specialists in Charity Insurance and Church Insurance. Our experienced team are passionate about the sector. Our own directors have many years of experience as trustees, so we understand that the risks charities and churches face can be incredibly varied and ever-evolving. For more information call the team on 01206 760780.
WRS is part of the Benefact Group, a charity-owned, international family of financial services companies that gives all available profits to charity and good causes.
About the Movement for Good Awards
Benefact Group's Movement for Good Awards is giving away over £1million to help charities change lives for the better.
150 £1,000 grants were given away in June, a further 150 £1,000 grants were donated in September, followed by 120 £1,000 grants which will be given away in December. £200,000 will also be given away in £5,000 special grants, and £500,000 will be given in larger amounts over the course of the year.
The £1,000 awards are open to all UK-registered charities, not-for-profit organisations or community interest companies. Anyone can nominate at any time for the chance to receive £1,000.
Movement for Good is funded by EIO plc, part of the Benefact Group.
For more information visit www.movementforgood.com
About Benefact Group
​​Benefact Group is an independent, specialist financial services group that exists to give all its available profits to charity.
Owned by a registered charity, Benefact Trust, Benefact Group's family of businesses provide specialist insurance, investment management and broking and advisory services in the UK, Australia, Canada and Ireland.
Benefact Group is the third-largest corporate donor to charity in the UK, according to the UK Guide to Company Giving 2023/24. It has donated over £200m to charity since 2014 and is aiming to reach its target of giving £250m by 2025.
Many businesses say they are different. Benefact Group really is. Find out why here www.benefactgroup.com
The Benefact Group family of brands includes:
Ecclesiastical UK

EdenTree Investment Management

Ecclesiastical Financial Advisory Services

Ecclesiastical Planning Services Ltd

Lycetts Insurance Brokers

Lycetts Financial Services