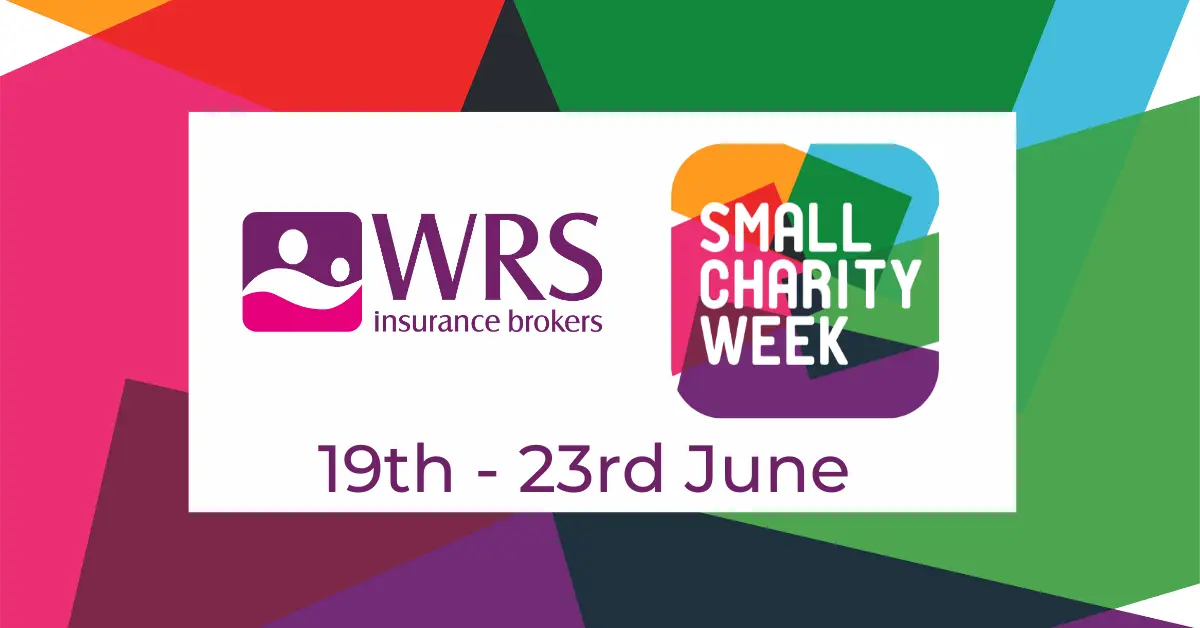 Small Charity Week (SCW) celebrates and raises awareness of the essential work of the UK's small charity sector who make an invaluable contribution to the lives of millions of individuals, communities and causes across the UK and the rest of the world.
This year it's running from Monday 19th June – Friday 23rd June and as charity insurance specialists, we can't wait to get involved and help out where we can.
Themes
Across these five days you can benefit from specially curated content, all based on the themes small charities said they needed support with, and all delivered by small charities and the people who understand them. The themes are:
Mon 19th June – Celebration Day – where they'll be sharing your small charity stories and celebrating the impact small charities have.
Tues 20th June – People Day – looking at wellbeing and mental health in the sector, EDI (Equality, Diversity, Inclusion), managing & supporting staff, volunteers & trustees.
Weds 21st June – Discussion Day – your chance to question. What is a small charity? Who is SCW for? What does the future of volunteering look like?
Thurs 22nd June – Learning Day – will include training on fundraising, financial resilience, sustainability and so much more.
Fri 23rd June – Future Day – a day to look at what the infrastructure for small charities needs to look like and what's next for our incredible sector.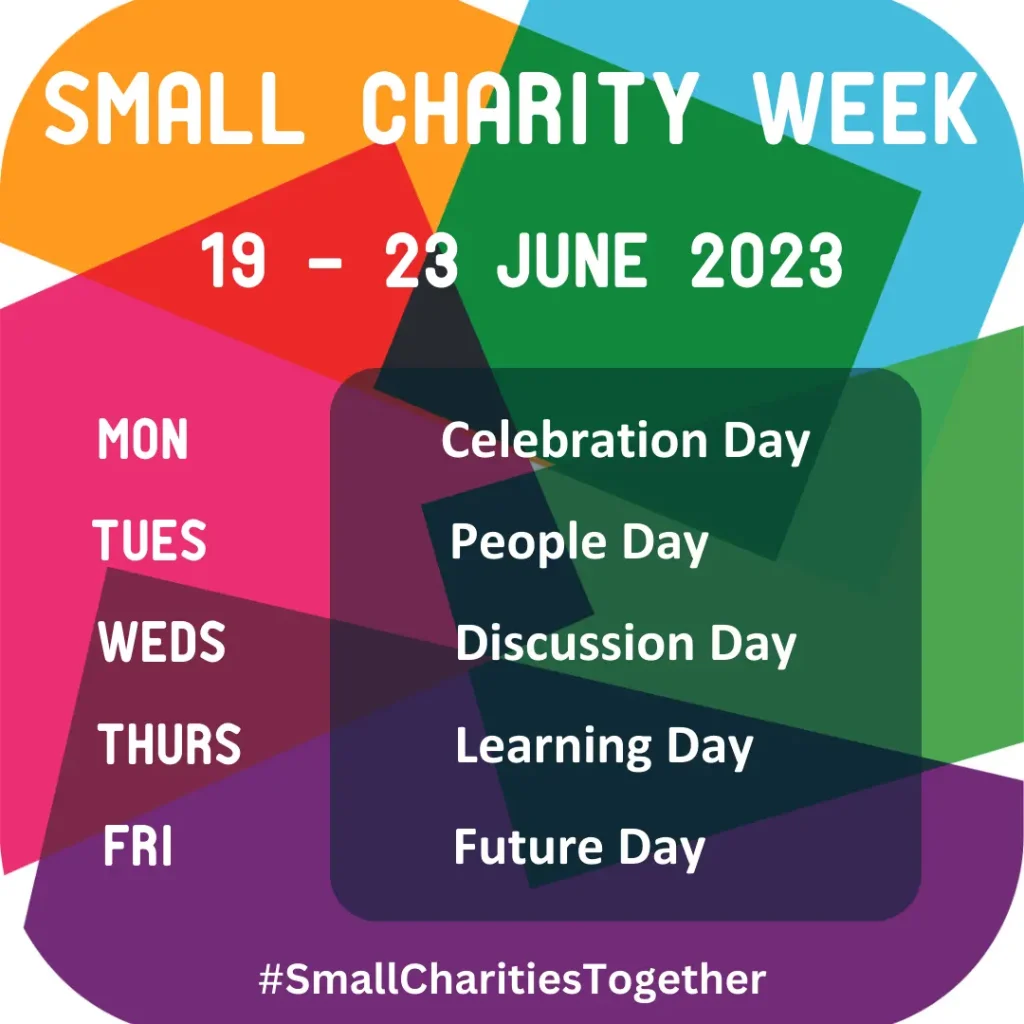 Events
SCW are running a series of co-created events with industry experts across the week to fit in with the daily themes. Topics range from self-care and wellbeing in the sector to financial planning and stability.
View all of the SCW events here.
As well as their own timetable of events, SCW asked the wider sector, including big and small charities, infrastructure organisations, freelancers and businesses like WRS Insurance brokers, to register any events they were planning for Small Charity Week.
We'll be running a series of drop-in sessions with our charity insurance expert, Francesca Kirkham. Use these sessions as an opportunity to get a free, no obligation review of your small charity's insurance. Register for free here.
View all of the wider sector events on offer here.
Get involved today
All of the assets – such as social media images and logos – are available in a handy toolkit. Start amplifying and supporting SCW today, it couldn't be easier to get involved. SCW will also give a shout out to anyone they see using the assets on social media, just make sure you're using the hashtags #SmallCharityWeek #SmallCharitiesTogether.
Download the toolkit here.
About WRS
WRS Insurance Brokers are specialists in charity insurance. Our experienced team are passionate about the sector. Our own directors have many years' experience as trustees, so we understand that the risks charities face can be incredibly varied and ever-evolving. For more information call the team on 01206 760780.
WRS is part of the Benefact Group, a charity-owned, international family of financial services companies that gives all available profits to charity and good causes.